About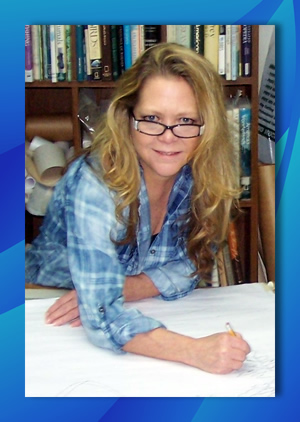 Custom Design and Etching is owned and operated by Sally Litscher. Sally knew from an early age what she wanted to do in life. Her artistic talents led her to start her own business in 1993. Sally called her new business "Custom Artworks." Besides creating colored pencil drawings of portraits and various wildlife, she was also commissioned to design stained and etched glass for a local business in the Fox Cities. Afterwards, Sally and her husband Shawn moved north to Minocqua, Wisconsin where she opened Custom Design and Etching.
Sally is an accomplished artist in a wide variety of subjects matters, which lends to her special talent of glass etching. Each of her creations are hand-drawn and designed specifically for each of her clients.
Sally prides herself in taking a personal approach to each and every one of her creations in order to make sure that it is exactly what her clients had in mind.
"I feel fortunate to have a career that I truly love and hope my work brings a sense of joy for those people it touches..."
Sincerely,
Sally Litscher